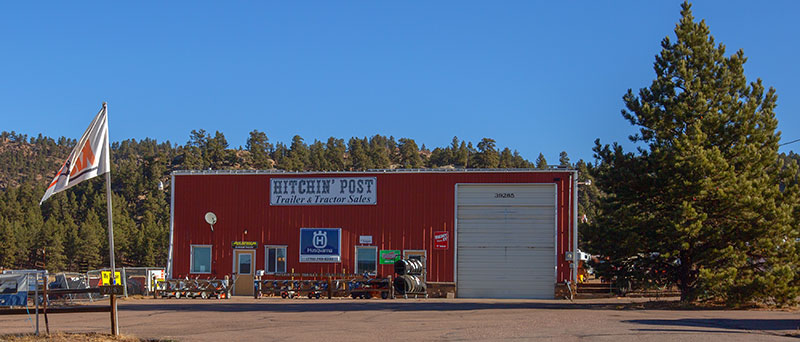 SPRING SALES - GREAT DEALS!
Welcome to our website. We have a number of high quality trailers at really LOW prices. The aluminum utility trailers by Aluma are $150 to $250 off the previously listed price. We have lots of choices such as 14' carhaulers (8214WB), tilt deck ATV trailers (6810T), deck over UTV trailers (8810A and 8812A) or single place 12' trailers (7712H, 6812H). We have received a new selection of raft trailers by the trailer guy – under storage, tilt deck, low profile and a 7x14. All these trailers are galvanized steel which provides nice appearance and strength for years to come. Check out all of these trailers.
Are you considering a tractor purchase? We have 24 to 60 horse power Kioti (coyote) tractors with 4 wheel drive, rear differential, gear or hydrostatic transmission and Cab or open stations (ROPS). The tractors come with front loaders, rear wheel ballast, block heater and a rear or box blade. Our MARCH MADNESS sale is still on for a select number of tractors - check it out an additional $500 to $1500 off the price. Kioti produces an exceptional tractor equivalent to Kubota and Deere and with the additional discounts, you can get a HIGH quality tractor at a really, low price. Did you know that Hitchin' Post has a large pit and field to test drive tractors? This is the perfect opportunity to check out Kioti quality and meet the friendly staff. Come check out the tractors and test drive!
It's time to purchase quality and get Husqvarna. Hitchin' Post has a number of sales that you don't want to miss. ALL of our Rancher chainsaws and XP Professional saws are below list price. These saws give you the ability of handling all your firewood needs. SUPER LOW PRICES - Equivalent or LOWER than the "Big Box" stores. Are you getting tired of shoveling your walk? Have you considered a blower? We have a selection of blowers – battery or fuel charged. ALL of the Husqvarna blowers are $25 off. Don't miss these great deals – quantities are limited so give us a call or stop by.
Do you have a welding or fabrication job? Does your trailer or tractor need repair? Jerry is an exceptional mechanic with years of experience on horse trailers, fender redo's, Ford tractor fixes and wiring issues. Hitchin' Post can also assist you with new tires for your vehicle. We can mount and balance new or existing tires. All of our tires are priced very low – it's worth giving us a call to see your tire options.
Finally, it's time to rent……we have a number of handy tools to assist with chores such as backpack blower, power washer, weed trimmers and a log splitter. Don't forget about our nice selection of trailers - the Kiefer stock trailer or the 14' Midsota Dump trailer are big helpers when it comes to hauling things. Hitchin' Post Rentals is an excellent source for tool or trailer rental.
Hitchin' Post has been serving the Woodland Park, Divide, Buena Vista, Salida, Fairplay and Colorado Springs area for over 20 years. We carry superior products at affordable prices and have an excellent selection of trailers and tractor for rent. Our staff is friendly and knowledgeable. Give us a call, send us an email, like us on Facebook – let us know how we can assist you!
Thanks for reading, Deb Reuter (owner)