TRAILER SPECIALS


CLEARANCE - Featherlite 20' Aluminum Stock Trailer with Tack - $13,900


CLEARANCE - 20' Aluminum Stock Trailer by Featherlite - $16995


4x6 MPT by Wells Cargo, SPECIAL PRICE $2995

Gorgeous Aluminum 2H Straight load - $18500
Celebrate Summer with SAVINGS!
Welcome! Hitchin' Post has some exceptional sales to start the summer. We are offering an additional $500 off of our Mechron Utility Vehicles by Kioti. This gives you $1500 off the list price – SUPER low price for a 22HP diesel Utility Vehicle. Additionally our Featherlite horse trailers and aluminum utility trailers by Aluma are at low invoice prices. We have a superior selection of Kioti compact tractors – come by for a drive, you will fall in love. Hitchin' Post has been serving the Woodland Park, Divide, Buena Vista, Salida and Colorado Springs area for over 20 years. Give us a call and let us know how we can serve you!

Product Manufacturers:



Kioti SPECIALS for June and July
UTVs: $1500 off the Mechron 2200 Diesel Utility Vehicles. Tractors: Free Front Loaders are available for CK, DK Compact Tractors or take Cash off on DS Tractor line - call us for details and prices! Financing purchase: 0% financing for up to 4 years or take free loader / cash price at 5.99%.
Call us and let us know how we can serve you.......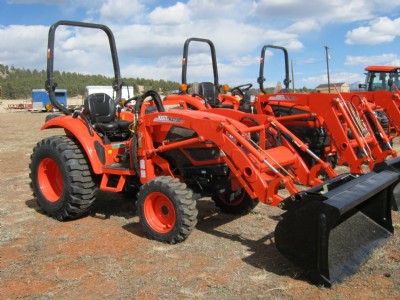 Kioti Tractors are HERE!! CK27's, DS4510, DK45's - Call us for prices.....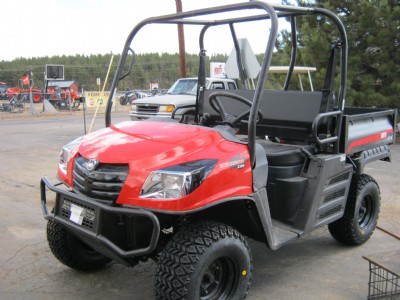 Mechron 22HP Diesel UTV - $1500 of list price
---
USED TRACTORS