October SAVINGS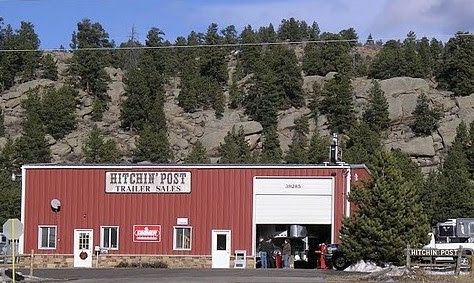 October has some GREAT savings for you if you are considering getting a tractor. Hitchin' Post has some exceptional Kioti packages to accomplish all of the fall / winter tasks that you are considering. We have a 34HP Tractor/Trailer package that includes 3 implements and a 14K Midsota tandem axle trailer with ramps. We also have UTV and Tractor snow packages which include a Meyer Home Plow or Worksaver QA Snow Blade plus a 22HP Mechron or a DK4510 compact tractor. If you have been considering a quality tractor, then now is the time to get out to Hitchin' Post and see the Kioti merchandise.
We have some trailer specials this month. All of our Raft trailers from Aluma or SporTrail are an additional $100 off. This is the time to purchase your raft trailer for next Spring. You will really appreciate the construction and price on these trailers. Our aluminum trailers by Featherlite is the second GREAT deal this month. All Featherlites are on sale – bumper pulls are $500 off and goosenecks $1000 off. You will not believe the prices on these superior aluminum trailers. Yep – Hitchin' Post is the place to be in October for LOW PRICES on trailers.
It's time to winterize and package up your RV or Living Quarter. Hitchin' Post will winterize and do an end of the season inspection / bearing pack for $150. This is a great way to get your trailer and you ready for winter.
Hitchin' Post Rentals continues to have a great selection of quality trailers to rent. We have a 18' stock trailer, 6x10 open or enclosed utility trailers, a 10' dump trailer or a 18' carhauler. You can haul lots of items with this selections of trailers. We also have a 34HP Kioti compact tractor which we rent. You can choose a number of rear implements such as a rotary mower, rear blade, rear auger or backhoe. This is a SUPER opportunity to see how handy a tractor can be. Call us for the details on renting any of these items.
Hitchin' Post Trailer & Tractor Sales is located in Lake George and has assisted the Woodland Park, Divide, Buena Vista, Salida, Fairplay and Colorado Springs area for over 15 years. We have superior products at affordable prices, provide repair and service for trailers or tractors PLUS are committed to excellent customer service. Give us a call, send us an email, like us on Facebook – let us know how we can assist you! Thanks for reading!!
Sincerely, Deb Reuter (owner)