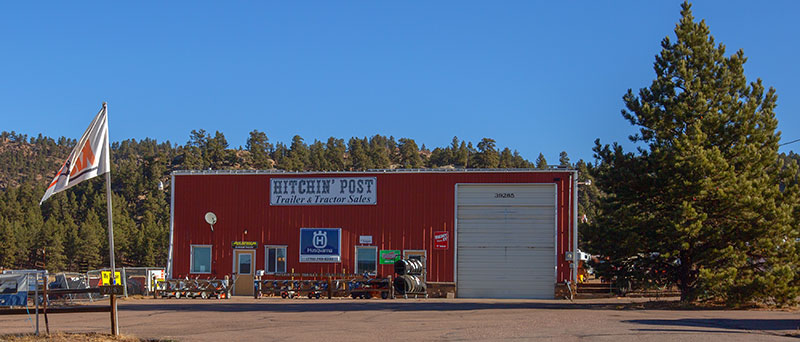 HUSQVARNA SALE!
Thanks for checking out our website. This month is the Husqvarna CLEARANCE sale. All of last year's products are reduced – chainsaws, weed trimmers, brush cutters, lawn mowers, blowers, garden tractors and zero turn mowers. It's time to get ready for Spring and buy your needed equipment early. It is a SALE like no other and the Husqvarna product line is high quality. Another bonus for the Husqy sale, Sheffield financial is offering 0% financing for up to 3 years on all of the Husqvarna equipment – You get a sale and you get great financing. It's time for quality Husqy tools!
Spring is here and it's a great time to consider buying a tractor. Kioti (coyote) tractors are perfect for lots of jobs. We have 24 to 50 horse power tractors with 4 wheel drive, rear differential and gear or hydrostatic transmission. The tractors come with front loaders, rear implements and front bucket attachments such as a snow blade or pallet forks. Kioti and Hitchin' Post are offering FREE front loaders with the tractor ($2800 to $4500 savings) for a cash or interest rate purchase. Are you interested in low rate financing? Kioti has 0% for up to 84 months on select models and we can assist you with selecting a tractor, loader plus implements that fits your budget. Hitchin' Post has free delivery anywhere in Colorado. Please consider Hitchin' Post during your tractor purchase and come out to DRIVE a superior Kioti tractor.
Need a service on your Kioti tractor? Hitchin' Post has FREE transportation for a Kioti tractor that is within 15 miles of the store. Give us a call and we will come get your tractor, perform the service for hours and bring it back to your home. Get your equipment ready for use - don't miss this special!
Finally, it's time to rent……we have a number of handy tools to assist with chores such as backpack blower, chainsaw, power washer or log splitter. Don't forget about our nice selection of trailers to rent - Kiefer stock trailer, Circle D 18' flatbed trailer or a 6x12 open utility trailer. These trailers assist you in getting your precious cargo to a new place. Don't forget the tractor -34HP Kioti tractor with a front loader, rear backhoe, rotary mower, blade or auger for rent. This is an excellent way to get your projects done and see a superior tractor in action. Hitchin' Post Rentals is excellent source for trailer, tractor or tool rental.
Hitchin' Post has been serving the Woodland Park, Divide, Buena Vista, Salida, Fairplay and Colorado Springs area for over 20 years. We carry superior products at affordable prices and have an excellent selection of trailers and tractor for rent. Our staff is friendly and knowledgeable. Give us a call, send us an email, like us on Facebook – let us know how we can assist you!
Thanks for reading, Deb Reuter (owner)